LONDON'S LEARNING
Quality Home Tuition
Director: Bob Adey BA(Hons), MA, Cert Ed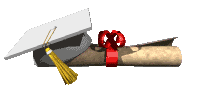 London's Learning is a home tuition agency operating throughout the London area. The service we provide is of the highest standard, and we have built a reputation for professional, flexible and reliable tuition. The agency caters for all subjects, levels and ages.
We pay serious attention to the quality of tutors we recruit. All tutors have a criminal records check and must provide proof of qualifications. References are always taken up.
Our fees are competitive and give clients value for money tuition. Also, unlike many agencies, London's Learning doesn't charge a registration fee: you pay as you go for the tuition.
If you request tuition, a tutor will get in touch quickly – within 48 hours – and sort out arrangements. You can have as much or as little tuition as you want, and don't need to pay in advance or commit yourself to a certain number of hours. You pay as you go for the tuition, on a class by class basis, and you arrange the tuition as you go along.
Our track record, in terms of quality of teaching and exam results, is second to none. We are always available to give help, advice and support, and value feedback on the tuition or any other aspect of the agency.
Thousands of people around London have found London's Learning an excellent choice. Why not join them?